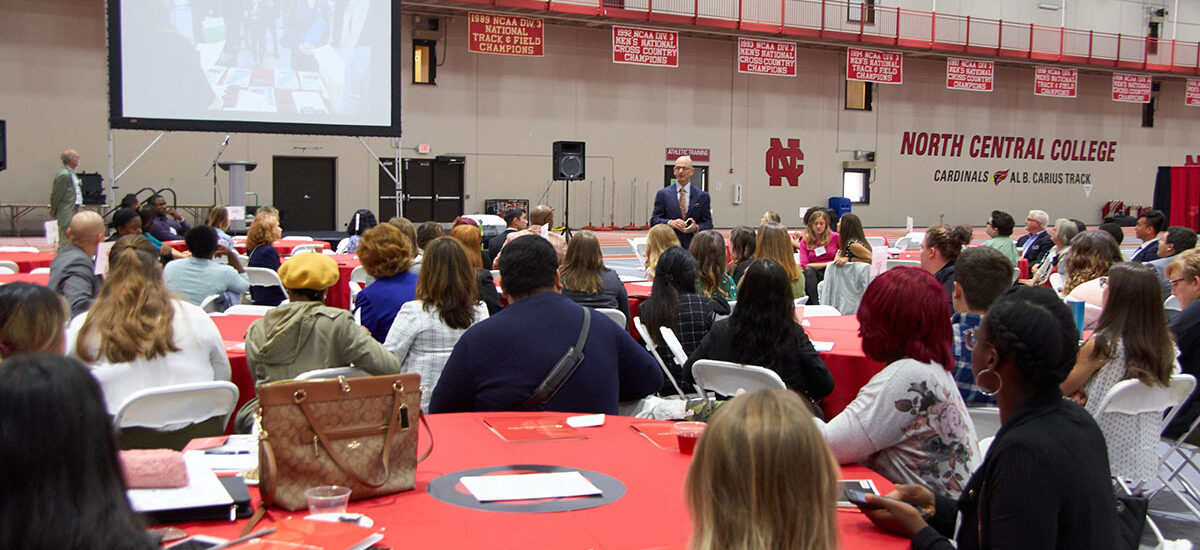 Calendar
View our calendar for upcoming events, locations and web links.
View Calendar
April 21, 2023
The 2023 ACI Benefit Luncheon, "The Future We Lead," raised critical support for ACI programs that help transform the lives of underserved students attending ACI's member colleges and universities. The luncheon was Friday, April 21, 2023, at the University Club of Chicago.
Keynote speaker was Dr. Susy Best, president and CEO, Thrive Group International, LLC. Master of ceremonies was Rob Johnson, president, Rob Johnson Communications.
Event Page
March 9, 2021
"A Smarter Solution: How Liberal Arts and Business Together are Solving Illinois' Challenges," was an online event was hosted by President Jamel Santa Cruze Wright of Eureka College, an ACI member. Wright is also ACI president. Speakers addressed how to keep more students in Illinois for higher education and help them move into promising careers.
Event Page