ACI NEWS

Learn about new programs and accomplishments at Associated Colleges of Illinois and our member colleges and universities.
ACI NEWS ARCHIVES

Need to find a previous article on the ACI website? Search the archives of ACI news stories back to 2015.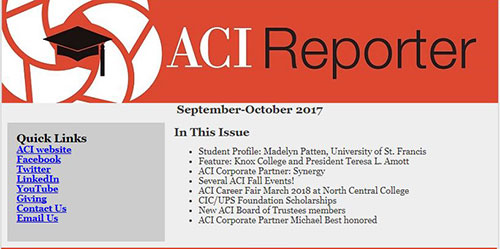 ACI REPORTER

Every two months, ACI distributes ACI Reporter to leaders and constituents of the organization. It contains features as well as news.