Tyrique Thomas 
Concordia University Chicago
Peer Mentoring Program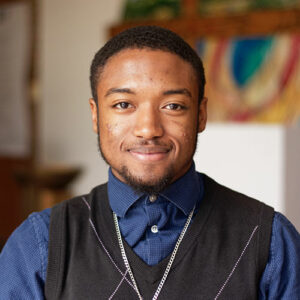 Tyrique Thomas joined ACI's Peer Mentoring Program at Concordia University Chicago as a freshman mentee. Now in his sophomore year, Thomas will mentor new students. "I want to extend the same helping hand I received my first year," he says. "I know how it is being a first-year student, especially if you're first-generation. It's helpful to have someone there who cares and knows what is going on. I want to be that for another student."
Thomas, the youngest of four children, is a first-generation college student from Chicago. He's focused on a double major of business and sociology, with a career goal of working in a community-based nonprofit organization, much like the nonprofit organizations that helped him while growing up – the YMCA and Link Unlimited, a scholarship organization for African American students. "I want to work in a place where I'm managing community resources, somewhere where I can gain experience with a nonprofit organization. I would love to work in a neighborhood similar to the one where I grew up," Thomas says. He says he chose Concordia to run track as a sprinter and hurdler. He was part of a record-setting 4 x 100 relay team his first year and thinks often about being part of a future Olympic team.
Thomas had a helpful peer mentor his first year in college, someone who encouraged him. "My mentor checked in with me," Thomas says. "He was always looking out for me. It was like having a big brother on campus." This year, Thomas is a residential assistant at Concordia, works at athletic events and participates in intramural sports. He is an all-conference athlete and has earned academic all-conference honors.
Haydee Ramirez 
North Park University
ACI Peer Mentee and ACI Peer Mentor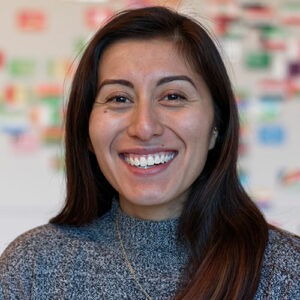 North Park University's Haydee Ramirez has witnessed the tangible results of ACI's Peer Mentoring Program. "I've seen a lot of students become very successful and flourish through the mentor program," she says. "It's helped me work with different ethnic groups, and to be open to different ideas. I think that's something that's beautiful, and you can't really get it anywhere else."
Ramirez grew up in San Francisco as the eldest of three children and is the first in her family to attend college. Now a senior at North Park, Ramirez will graduate in May 2018. A member of the Evangelical Covenant Church (ECC), Ramirez chose the ECC-affiliated North Park University because of the scholarship support she earned. A biology major who's been on the dean's list, Ramirez wants to attend medical school, become a physician and work with children.
Ramirez joined ACI's Peer Mentoring Program at North Park in her sophomore year and recalls working with a mentor also from California. "I felt comfortable reaching out to her," she says. "When it came to sign up for classes, or the best way to approach my professors, she's someone I relied on." Now she fills the same role for others.
The ACI program at North Park has helped Ramirez' confidence and competence, she says. "Coming to North Park University as well as being a mentor has opened my eyes to different people and helped me work better with others," she adds. "I'm more culturally competent."