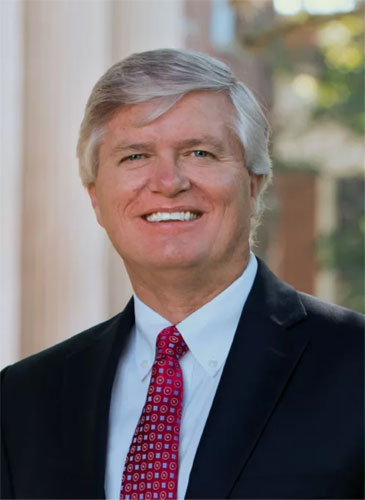 Monmouth College President Clarence R. Wyatt announced he will retire at the end of the 2023-24 school year, upon completion of his 10th year as Monmouth's president, according to a Monmouth College news release.
"It has been one of the greatest honors of my life to serve as this college's president," said Wyatt, who became Monmouth's 14th president in 2014. "My wife, Lobie, and I are grateful to the students, faculty, staff, trustees, alumni and friends of the college who have worked with us to make Monmouth a welcoming place of high opportunity and high achievement. We have hard work to do to ensure that Monmouth remains a force for good in the lives of students. In my final year of service I look forward to all of us doing this challenging and rewarding work together."
A national search for Wyatt's successor will begin this summer, according to Monmouth Board of Trustees Chair Mark Kopinski. The search will be chaired by Monmouth Board Vice Chair Ralph R. Velazquez Jr.
In 2017, Wyatt secured a $20 million commitment, double the largest in the college's history. That commitment laid the groundwork for Light This Candle: The Campaign for Monmouth College. Launched in March 2019, the campaign had a $75 million goal. When completed in December 2022, the Campaign had raised more than $80 million, smashing its goal by more than $5 million. Wyatt also shepherded Monmouth through the COVID-19 pandemic, enhanced campus facilities, and added new STEM majors at the college.